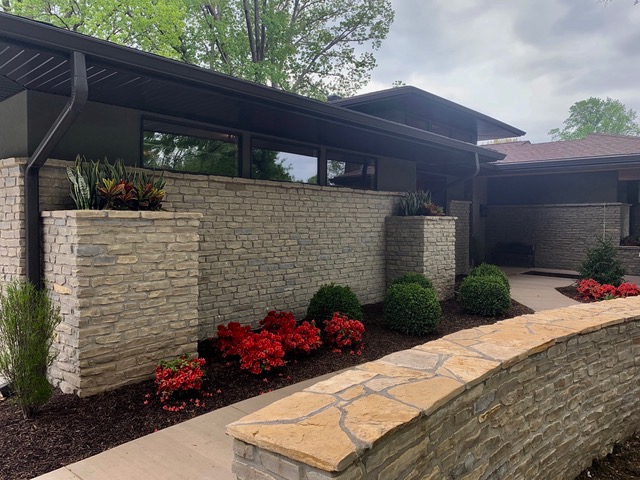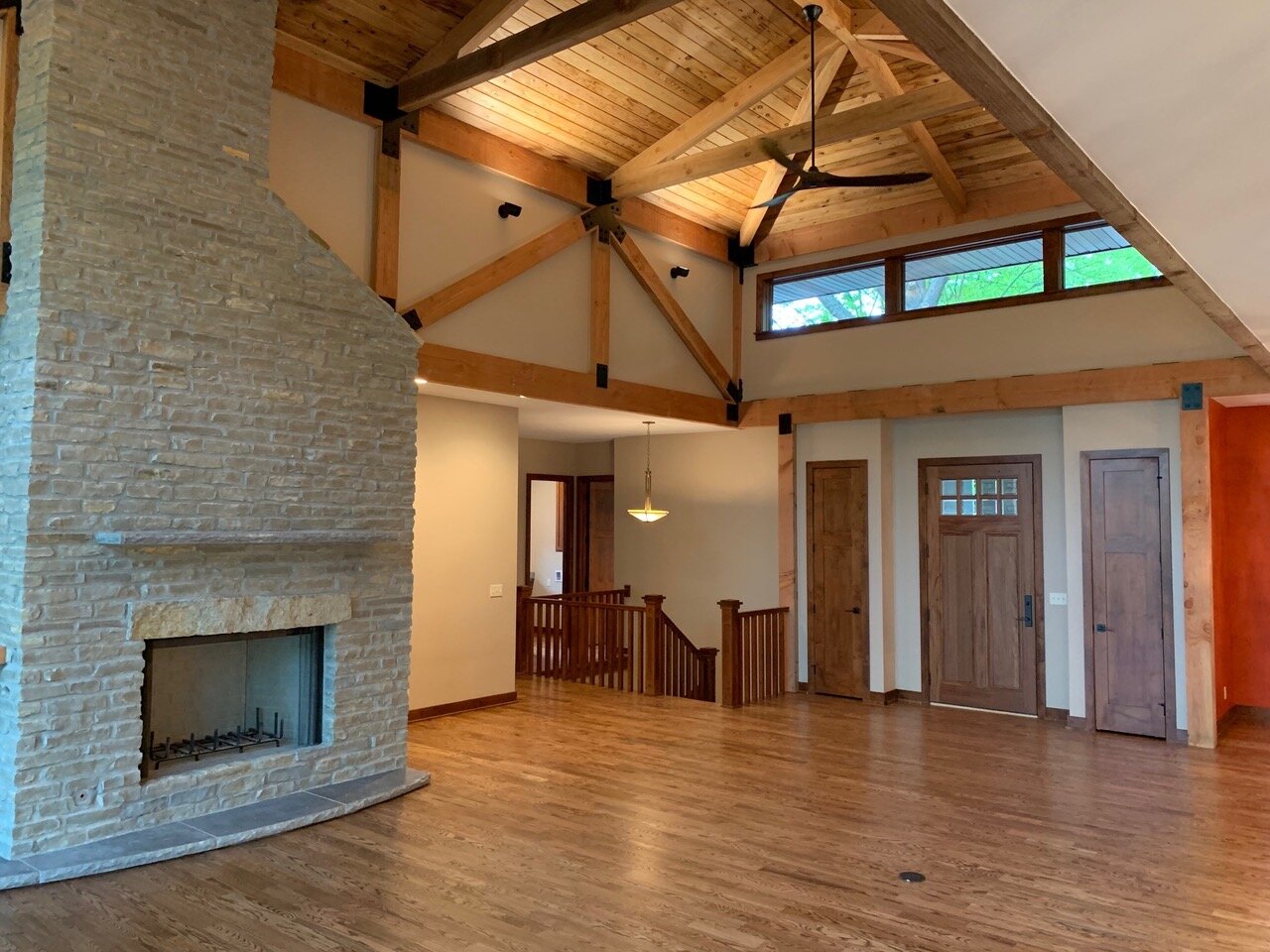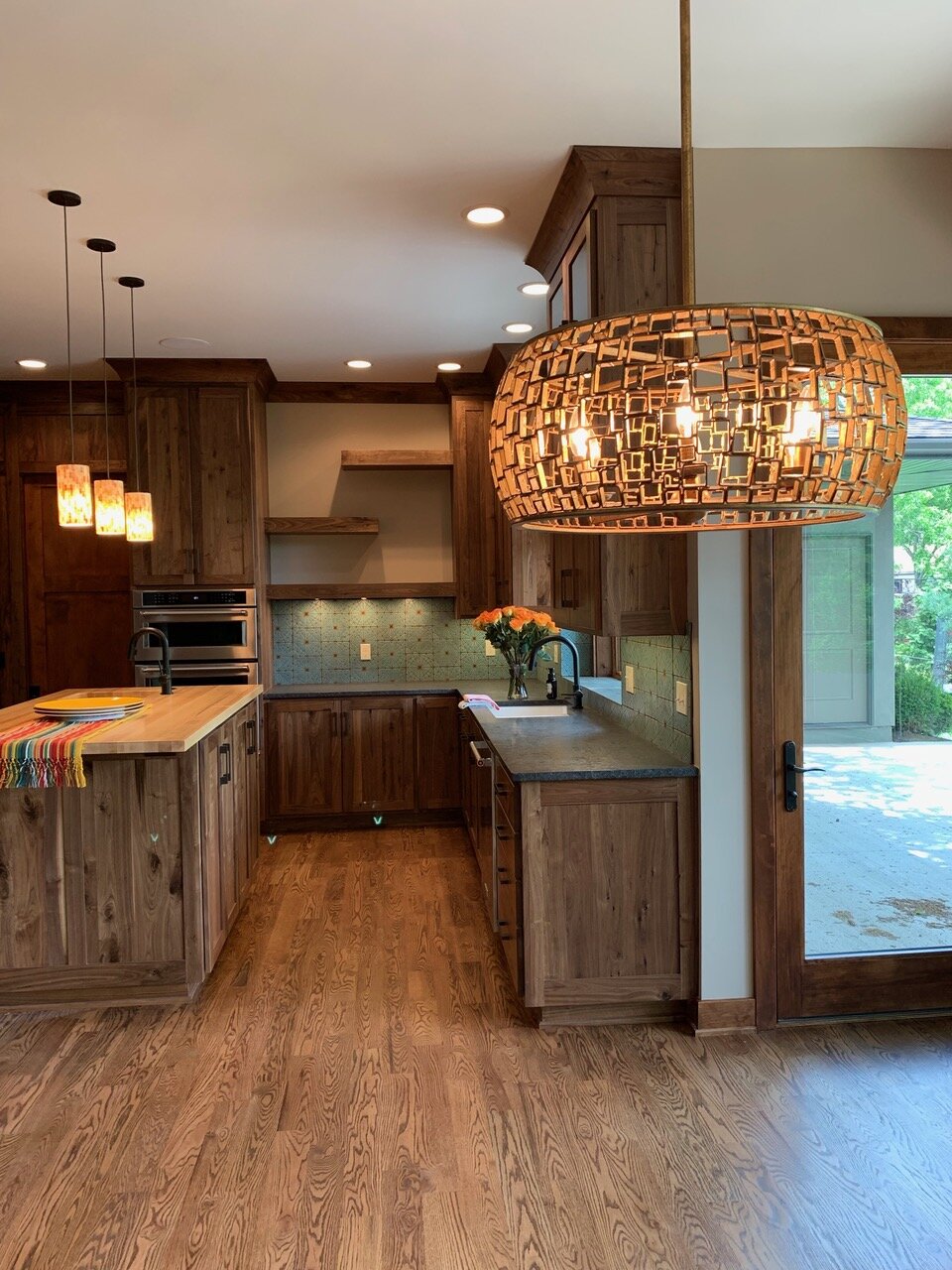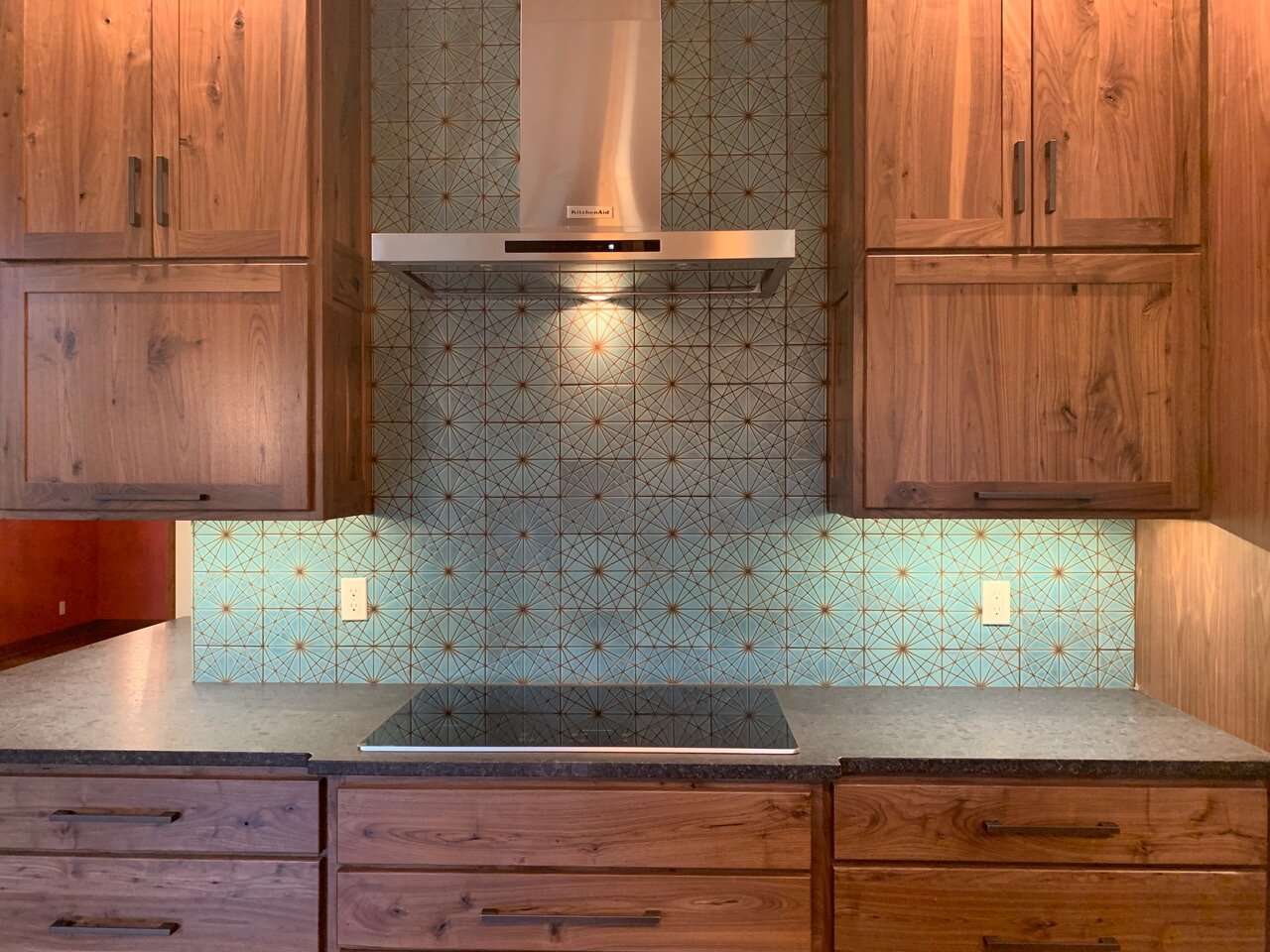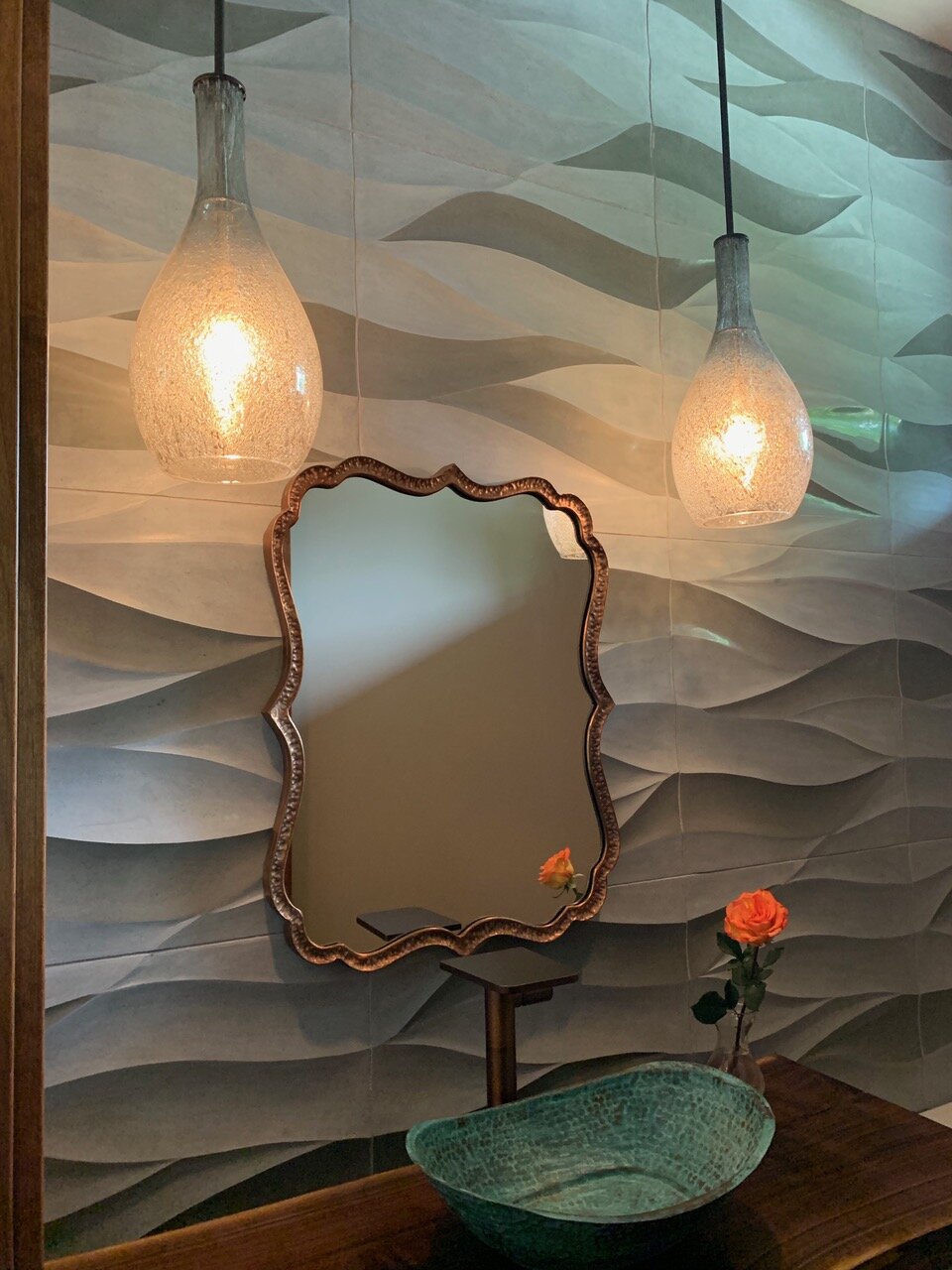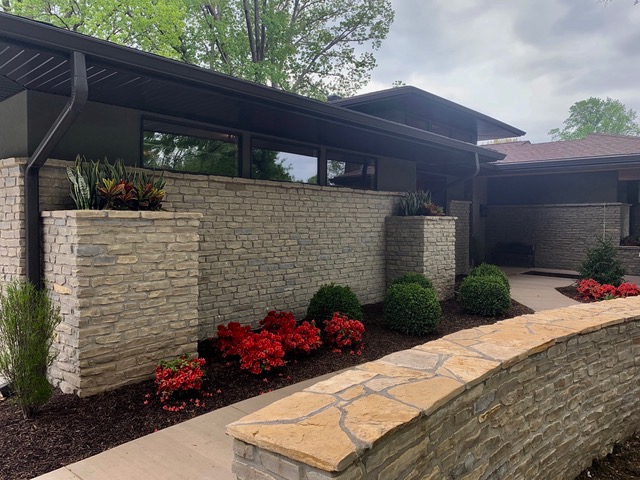 Welcoming entry with raised planters ties house to the landscape
Prairie Style is typified by horizontal lines.
Raised planters in front of the entry and on the corner contribute to continuity of design.
Wide overhangs, stucco band above natural stone veneer and window transoms all emphasize the horizontal.
The corner planter also functions as a retaining wall for the grade transition to the lower level daylight windows.
Designed to save two large existing oak trees, including the limb for swings. .
Stone retaining walls with integrated planting areas transition from the main level patio to the lower rear yard.
Fire circle fun. Notice the stone benches on the patio.
Side entry for the double stall garage and the single garage set back to minimize their visual impact.
View from the front porch looking out the entry walk area which is enclosed by curving natural stone wall.
Entry porch view of raised planters and timber framed ceiling with cedar decking.
For large covered entry we left a roof opening and a planter directly below.
Rules are made to be broken. Here we broke the horizontal rule taking the stone full height to emphasize the Craftsman style walnut 42" x 96" front door.